(check out "Tom's Best" for audio below ↓)
Tom Cunningham: BIO (Eng.) 
The American-born singer-songwriter has made a name for himself over the years in London, New York, and Nashville. But his main activity centers in Berlin, as a performer, a producer, a host, a session man, and a writer of both books and songs. 
Starting in 1978, he has been signed to Intercord, Deutsche Grammophon, TGR, Powerplay, Navigator/Edel, Galaxy City, and Monopol.  He has produced the group City, Romy Haag, Rik de Lisle, Robert Bauer, Karat, Keimzeit, QueenYahna, Princess, Hagelberger Street Artists, Shannon, and Werner Lämmerhirt, among many others. He has played and sung on more famous (or quite obscure) artist's records than you can keep track of.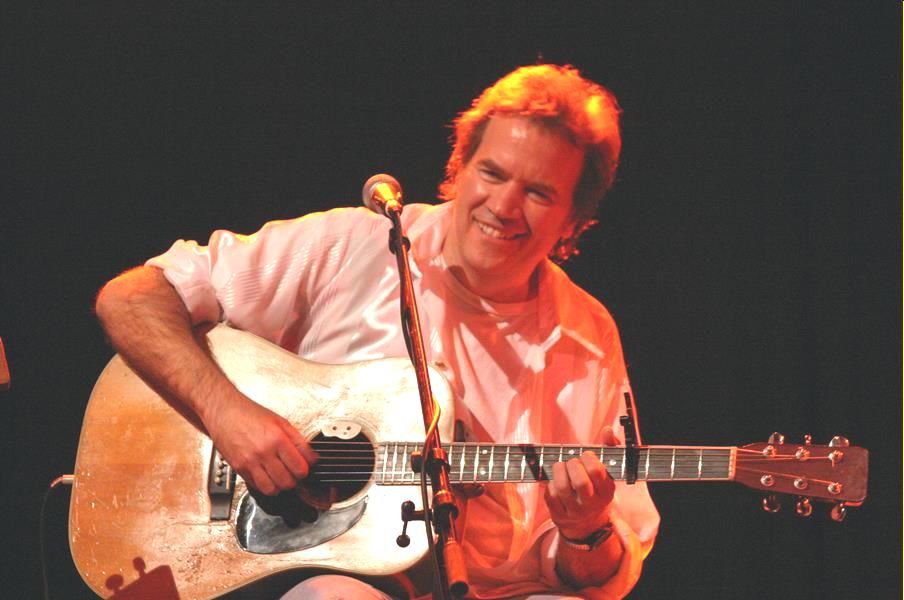 And, although he has never met such top stars as Paul McCartney or Mick Jagger, in the bounty of the rock 'n roll life he has talked with America's Gerry Beckley about a deal with Warner Brother's, got complemented (at age 17) for slide guitar playing by Van Morrison, and had a box of cookies stolen (at age 13) at Camp Moosehead (Maine, U.S.A.) by Billy Squire (age 14).
---
Tom Cunningham: BIOGRAPHIE (Deu.)
Der in Amerika geborene Singer-Songwriter hat sich über die Jahre in London, New York und Nashville einen Namen gemacht. Sein wichtigster Ort blieb all die Jahre Berlin, als Performer, Produzent, Moderator, Session-Man und Autor von Liedern und nun auch Büchern.
Seit 1978 war Tom Cunningham als Sänger und Gitarrist bei Intercord, Deutsche Grammophon, TGR, Powerplay, Navigator/Edel, Galaxy City und Monopol unter Vertrag. Er hat als Produzent mit zahlreichen Künstlern gearbeitet, wie z.B. in den 80ern mit den ostdeutschen Gruppen City, Karat und Keimzeit, aber auch mit Romy Haag, Rik de Lisle, Robert Bauer, Queen Yahna, Princess, den Hagelberger Street Artists, Shannon und Werner Lämmerhirt. Er hat auf zahlreichen bekannten, mitunter auch ausgefallenen Künstlerplatten gespielt und gesungen. Und obwohl er noch nie Stars wie Paul McCartney oder Mick Jagger getroffen hat, hat er in der Fülle seines Rock'n Roll-Lebens mit dem Amerikaner Gerry Beckley über einen Deal mit Warner Bros gesprochen, mit 17 Jahren bekam er Komplimente von Van Morrison für sein Slide-Gitarrenspiel und von Billy Squire wurden ihm (im Alter von 13 Jahren) in Camp Moosehead (Maine, USA) seine Schokoladenkekse geklaut.
Seit den 90er Jahren machte sich Tom insbesondere in Berlin in der Singer-Songwriter-Szene einen Namen mit der Organisation der "Songwriter-in-a-Round"-Veranstaltungen, die leider 2005 ein jähes Ende durch den Schlaganfall fanden, den Tom erlitt. Sein rechter Arm blieb lahm und er braucht einen Gehstock. Er kann seitdem nicht mehr Gitarre spielen, aber er lernte mit den Folgen umzugehen. Sein gutes Deutsch hat auch etwas gelitten, aber seine Englischkenntnisse sind immer noch ausgezeichnet. und die Stimme kam besser und reifer zurück. Neben der Musik widmet sich Tom nun als Autor dem Schreiben von Romanen und Kurzgeschichten, die natürlich auch mit der Musikwelt zu tun haben.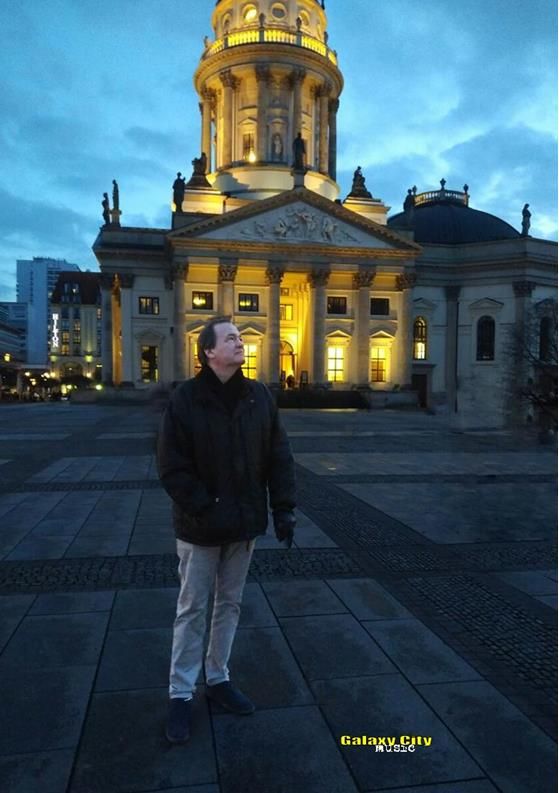 Right in the midst of the Covid-19 crisis comes a new album release by Tom Cunningham:
Expatriate Blues
(the story of an American overseas.)

Most of the tracks are acoustic in nature (so yes, it does go back a couple of years to the period before Tom's stroke). And, though some of the selections have been presented on other CDs, most of the titles are (for your listening and dancing pleasure) rendered here for the first time.
 
Old cowriting cracks are also represented (Larry Wayne Clark, Debi Champion, Mario Blom, Jürgen Will, and Katy Ipu), as well as some excellent singing help from Kimberly Dahme and Dorothea Schneider, and a "wirklich sehr incredible" flute accompaniment by the incomparable Joe Kuĉera.